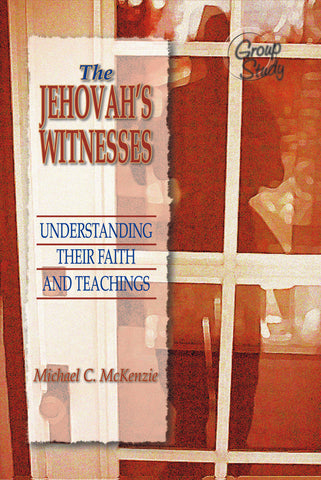 Jehovah's Witnesses: Understanding Their Faith and Teachings
Overview

This study will help your group to better understand what Jehovah's Witnesses
believe and how that compares to the teachings of the Bible.
The Jehovahs Witnesses has 5 Chapters and 107 pages.

ISBN 978-0-89900-833-X
WEB-833
Special Bulk Pricing

Ordering more than 10 copies of this book?

Contact us for special pricing on bulk orders.
417.623.6280
collpressjoplin@gmail.com
About the Author
Michael McKenzie received the MA in Christian Apologetics from Simon Greenleaf School of Law, the MAR in Religious Studies from Westminster Theological Seminary, the MA and PhD in Religion from the University of Southern California.
He has taught at the college level in World and Comparative Religions, Cults and Religious groups, and Ethics.
Michael and his wife, Allison, enjoy hiking and travel.
---
We Also Recommend