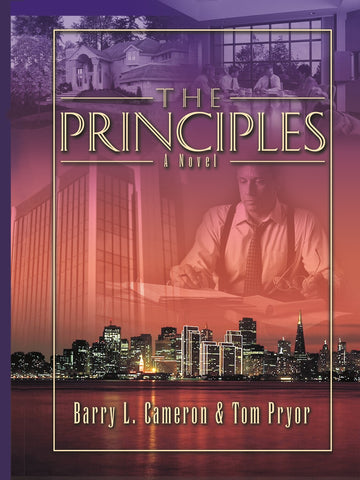 The Principles
Overview
As Ray fights for his job, his daughter fights for her life...along the way he discovers ten dynamic principles that will change his life and business forever.
This fictional story weaves these life-changing principles in a readable, engaging style. The Principles outline a radical, life-changing blueprint for the marketplace - one that will encourage, equip, and empower every business and business person for success both personally and professionally.
The Principles has 25 chapters and 177 pages.
ISBN 978-0-89900-068-8
WEB-068
Excerpts
"The preacher looked out into the sea of faces and began. 'This morning we begin a new series called Ten Transforming Principles for Tired People. I want to preach this series because I'm convinced there are many people in our world who've tried all the fads and formulas the world has to offer. They've tried the theories of well-meaning but misinformed social scientists who claim to have the answers but actually leave people with more questions than they had before. I believe people are tired of the frustration and stress that overwhelm their lives. I believe people are looking for something worth believing in … something to help them enjoy life, not just endure it." (pp. 17-28)


"When he finished shaving, he looked at his reflection in the mirror. It was the same reflection that always looked back at him. Yet he was a little shaken by what he had learned about himself in church. Having prayed for a change in his motives, he half expected to look different. Maybe it was ridiculous, because he was still Ray, and he knew he looked the way he always had to everyone else. But the experience of admitting that he needed help—and calling on God for that help—made him feel different." (p. 57)

---
We Also Recommend