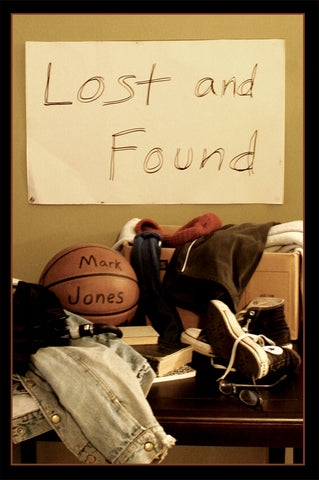 Lost and Found
Overview
Everyone has been lost at one time or another; everyone has lost something of value.
When we experience the despair of lost character, lost direction, lost hope, Jesus steps in with real help and real answers. He did it when He walked the earth, and He still does it today.

In Lost & Found, Mark Jones looks at people in the Gospels who had each lost something of value, and then Jesus helped them find it. Through dramatic encounters with everyday people, Jesus reveals Himself as the answer for what's missing in our lives, whether it's a character trait, a proper perspective on life, or a purpose for living.
Lost & Found has 7 chapters and 111 pages.
ISBN 978-0-89900-929-2
WEB-929
Excerpts
"Mercy is when you don't get what you deserve. Incidentally, grace is the other side of the coin: grace is when you get what you don't deserve. Grace is God favor—freely given—even though we don't deserve it. But mercy is when God does not give us what we do deserve. It's when He lets us off the hook." (p. 72)
"Jesus gives purpose to our future, no matter what our past might look like. Don't let past failure be an excuse for inactivity, and don't let it be a barrier to future service. Jesus needs you to get in the game! He has a plan for your life!" (p. 107)
About the Author
Mark Jones preached for 17 years in Kentucky and Indiana before planting Live Oak Christian Church in the Bluffton/Hilton Head area of South Carolina in 2004. Mark insists he is not a church planter, but rather a preacher God called to plant a church. When he's not working or spending time with his family, you can pretty well bet you'll find him with a camera in his hand.
---
We Also Recommend