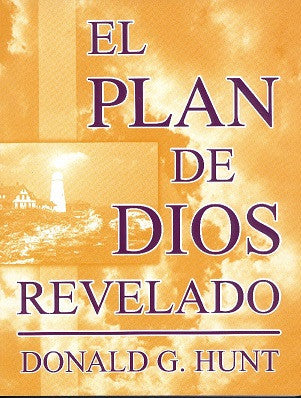 El plan de Dios revelado por Donald Hunt (The Unfolded Plan of God)
Donald Hunt ofrece 52 estudios (317 páginas)
​ ​de Gén​e​sis a Apocalipsis.
​En cada lección encontrará varias páginas de enseñanza sobre el tema y cada una termina con preguntas con espacios para escribir, que refuerza la información de la lección. 
317 paginas
Retail: $15.00
​Sale: $12.00​
ISBN ​978-1-930992-02-3​
WEB-2023
​The Unfolded Plan of God (El plan de Dios revelado) by Donald Hunt
Donald Hunt offers 52 studies (317 pages) from Genesis to Revelation. In each lesson you will find various pages of teaching over the theme and then it ends with questions that reinforce the information with space for you write your answers.
317 pages
Retail: $ 15.00
Sale: $12.00
ISBN 978-1-930992-02-3
WEB-2023
---
We Also Recommend