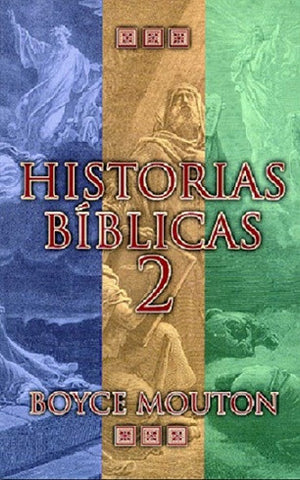 Historias bíblicas 2 by Boyce Mouton (Bible Stories 2)
     En este segundo tomo el autor Boyce Mouton sigue su narración con historias como La desobediencia de Jero boam, Elías, Eliseo, Ezequías, el rey Josías y el fin del reino del sur. Y como tipicamente el autor concluye cada narración con enseñanza bíblica para nuestras vidas.
152 páginas
​Retail: $9.00
Sale: $7.20
ISBN: 978-1-930992-05-4
WEB-2054
Historias bíblicas 2   by Boyce Mouton (Bible Stories 2)
      In this second volume, author Boyce Mouton continues his narration with stories such as the Disobedience of Jeroboam, Elijah, Elisha, Ezekiel, King Josiah and the end of the Southern Kingdom. And as is typical of the author he concludes each narration with a Biblical spiritual teaching for our lives. 
152 pages
Retail: $9.00
Sale: $7.20
ISBN: 978-1-930992-05-4​
WEB-2054
---
We Also Recommend