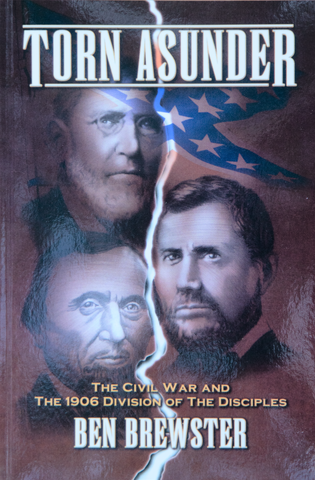 Torn Asunder
The American Restoration Movement holds an integral place in America's religious history. Dreams of uniting Christians from all sects and denominations filled the minds and hearts of a group of people known as Disciples. Yet, what began as a Movement based on "union in truth," divided in less than 100 years. Torn Asunder examines the forces, issues and personalities behind the officially-recognized 1906 division of the Disciples.
Torn Asunder has 9 chapters and 133 pages.
ISBN 978-0-89900-951-3
WEB-951
About the Author:
Ben Brewster is the Senior Minister for the Airline Drive Church of Christ in Bossier City, Louisiana. He holds undergraduate degrees from Ohio Valley University and Oklahoma Christian University. He also receive an MA in Church History from Cincinnati Bible Seminary. He and his wife, Mendy, have two children: Hannah and Drew.
---
We Also Recommend